Blog
Hey everyone, as of October I will be working at Steveston Tattoo Co. in Richmond BC. For appoinments please message me through my email mileskanne02@gmail.com or call Steveston Tattoo Co. (604)284-5030. If you have unfinished tattoo work in Edmonton please contact me at Lucky Strike Tattoo (780)488-8770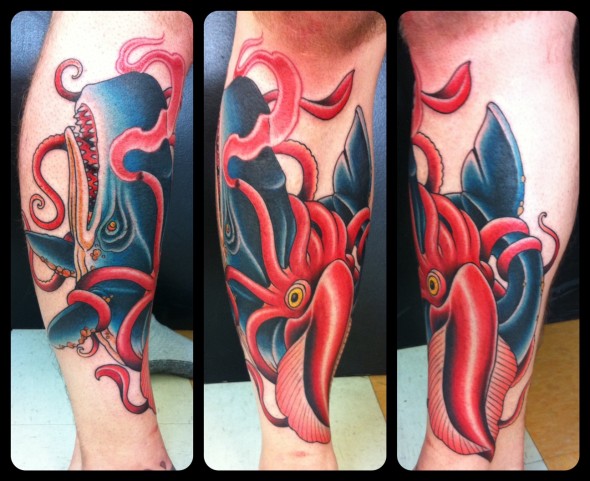 Hey everyone!
Lucky Strike Tattoo has moved, we are now located downtown at 11608 102 Ave. Its a great new spot just north of Jasper avenue. There is currently no signage but it a brick building on the left hand side if you are heading north on 116th. There is free parking out back and a bank machine on site.  The phone number is the same 780-488-8770.  Come by and check out the new digs!
Welcome to mileskanne.com. Now that I have finally gotten my act together enough to have a website, I will try to keep everyone posted on whats new in my life. As of right now I am focusing on traveling and doing guest spots across Canada. Earlier this month I had the chance to tattoo at Kapala Tattoo in Winnipeg Manitoba as well as Ink Addiction in Saskatoon Saskatchewan. It was great to see everyone and do some really fun tattoos. Next stop will be Pinz Tattoo with Rob Jobe in Salmon Arm BC August 16-20th. If you'd like to book with me please contact me via email or call Pinz at 250) 804-0357.
Hope everyone digs the new site and stay tuned for more updates!